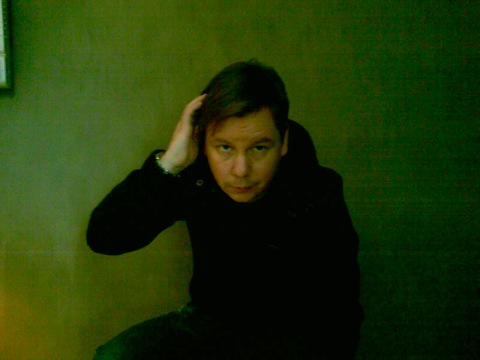 Black Alley is the latest moniker for Berlin based music lover, record collector and dj/remixer/producer Thomas Pudell.
It is like a box where he now throws all his stuff in - may it be collaborations, own productions, remixes or edits; even some old tracks might get some new clothes...

Thomas has been a DJ for more than 30 years now and is a music lover for his whole life. The classical Jazz and Motown Records of his father laid the foundation for the deep love for quality music he has today and were probably the corner stones of the extensive Collection of more than 35K pieces of Vinyl that are covering the walls of his home.


As a teenager, he started doing his first dj gigs at school parties. Soon after he got more gigs and landed residencies at local clubs in his hometown, where he played a healthy mixture of the music he loves: soulful Disco, funky R&B, plus danceable Jazztunes.
The year 1991 was a turning point in his life as he visited the legendary Weekender in Southport, England, where he first saw DJs like Tony Humphries and 'Little' Louie Vega. Hearing these legends mixing a wide range of soulful / jazzy / tribal house music made Thomas' love for house music even stronger and so his style evolved from a more freestyle and jazzy one to the housier side of things. But even today he uses his rich musical background to mix the freshest house grooves with the finest tunes of dance history.

As a music lover first, he felt the need to express himself and his art not only on the decks, so he entered the world of production and released under several disguises on many labels….
Over the years he has done remixes for Mary J. Blige's "Dance with me" MCA / Universalmusic, Gadjo's "So many Times" Muschihaus/Subliminal/Universalmusic, Alexi Delano &Vincenzos "Against The Wall" / WasNotWorthIt , Raul Paz "La Mulata" Ministry Of Sound Germany, Club Squisito 'I'm flying' /Radioline Italy, to name a few - plus many own Tracks on different Labels like Traveller Records, Pole Postion Records, Oh So Coy, Soulshift Music, Deurun, Itchy Pig Records, Mindbase Recordings, Freeport, Brickhouse,UCA,Hott, Edel, etc. etc. …… and quite a few White Labels as well… shhhh…

2010 was the right time to reset the past and move straight forward onto a new path: Black Alley!